20 – 27 November 2022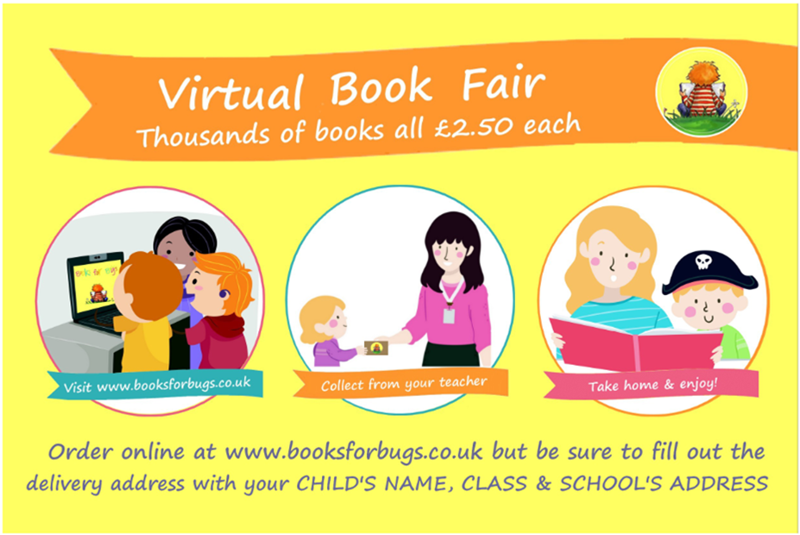 Our Books for Bugs Book Fair has begun! Gain access to hundreds of discounted books this week with free delivery to school!

How to order- • Visit www.booksforbugs.co.uk

• Choose your books and add them to the basket- if you are not sure where to start why not checkout our new Quick shop feature with the top 100 for each key stage.

• At the checkout stage add your billing details as normal and for shipping put

Your Child's Name

Your Child's Class (Or 'School Office' if it's a gift you don't want the child to see)

Hamilton Academy,
Barthomley Road,
Birches Head,
Stoke on Trent,
ST1 6NW

It is the postcode that will activate the free shipping option called 'Virtual Book Fair only'

• You can then pay by debit/credit card or Paypal

If you are unsure here is a handy video guide https://booksforbugs.co.uk/virtual-book-fair-info-for-parents/

Virtual Book Fair Info for Parents - Books for Bugs
Hello everyone, If you have found this page then it is likely your school is having a book fair with us this week. Here is a little video on how to order and a few common Q&A that should help you order.
booksforbugs.co.uk

You can order up until midnight on Sunday 27th Nov.

Orders are dispatch within 2 working days of the fair so never long to wait!

Any book priced £2.50 or over purchased through the virtual book fair will also benefit school as we will receive a free book for every 5 purchased, every book counts!

Happy shopping!