24 October 2020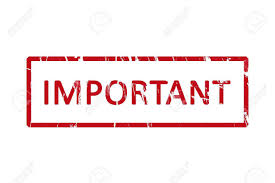 Saturday 24th October 2020
Dear Parent/Carer
As I'm sure you will have heard by now, Stoke-On-Trent has been placed into the Tier 2 of local Covid-19 restrictions; the high alert category. This is due to the rapid increase in reported cases over the last week. The Local Authority have asked schools to share the following key messages with all families as we begin the half term holiday. They are acting urgently to try to ensure the rate of transmission is reduced quickly.
Personal responsibility
We all need to do our bit to keep ourselves, family, friends and teachers safe. Everyone can help by:
Don't ignore symptoms

If your child or anyone in your household has symptoms, please inform the school straightaway and do not send your child into school.

Book a test as soon as possible after symptoms start.

Self-Isolate until your test results are known.

When you know the result of your test please inform the school. During half term please inform us by email on

hamilton@espritmat.org
Self-Isolation
You need to self-isolate if:
You or anyone in your household (including support bubble) has Covid-19 symptoms.

You or anyone in your household (including support bubble) is awaiting Covid-19 test results.

You or anyone in your household (including support bubble) has tested positive.

You have been notified that you are a contact of a positive case and been told to self-isolate.

You have travelled into the UK from a high-risk country and need to quarantine.
Self-Isolation means you should not leave your home:
Do not go to work, school or visit public places.

Do not travel in a taxi or on public transport.

Do not go out to exercise or to the park – you can exercise at home or in your garden.

Do not go shopping – order online or ask someone else to drop it at your home.

Do not have visitors in your home including friends and family (except for people providing essential care)

Arrange a buddy support system with friends or family so if you need any help to self-isolate there are people who can help with shopping etc.
Social Distancing & Rule of 6

Follow the rules for high alert levels.

Do not meet indoors with anyone beyond your household.

Do not meet up with more than 6 people outdoors.

Stay 2 metres apart from people you don't live with.

Remember Hands – Face – Space.

Wash hands regularly – Wear Face Coverings where social distancing is difficult – Keep your distance from those not in your household.
The move to Tier 2 will have minimal impact on schools. Hamilton Academy will, therefore, reopen to all students after half term as planned on Tuesday 3rd November; the current timings of the day will remain unaffected. May we remind all parents and carers to observe our rules when dropping off and collecting pupils:
Wear a face covering

Stand 2 metres apart from other people

Only 1 adult to bring a child

Wait for your bubble entry time in designated areas
Unfortunately, at Hamilton Academy, we have had 2 positive cases reported. We have worked with Public Health England and the local Authority to swiftly trace contacts and notify our parents and guardians, as well as organise enhanced deep cleaning to help minimise the spread of the virus as much as we possibly could. As a school, we cannot control who contracts the virus outside of school, which is why swift and responsible action by our parents and guardians to adhere to the new Tier 2 rules will help minimise the spread of the virus within the school.
With cases rising locally, I fear there may be further disruption after half term if we do not all adhere to the Tier 2 rules. I can promise you if there are more cases, we will continue to act swiftly and follow all guidance to help minimise the spread of the virus within the school.
If your child needs to isolate for any reason after half term, they will be directed to complete work using Oak Academy – teachers will direct you to this via Dojo and will set work to be completed.
You may be aware that Ofsted are carrying out visits to some schools currently to find out what impact the pandemic is having on school provision. We all need to be aware that the measures that have been imposed in schools have been designed to minimise (not eliminate) risk in order to keep staff, students and their households as safe as possible. They are not designed to improve the quality of education or ensure the smooth running of schools and they are not supported with any additional funding beyond limited catch-up funding. Therefore, I would like to also thank you for your patience, understanding and support as we do our best to follow the guidance and keep people safe. We are continually reviewing our approach and trying to make life as normal as possible for our children.
I would also like to highlight that the changes we have made to comply with the guidance, have significantly increased the pressure on our staff, however, they have adapted with a smile and done all they can to support our students and ensure the school is safe and calm. I can honestly say I am so proud to work with this great team of committed, caring (and exhausted) professionals.
Finally, I would like to end by thanking our children. They have been incredible since we returned in September; they have adapted brilliantly to returning to school after the extended school closures and have displayed their amazing, MAGICal learning behaviours as always.
As we enter the Tier 2 local restrictions I would like to issue a plea for us all to support each other in these hugely challenging times - in these times of uncertainty and anxiety we need to support and care for one another more than ever. We should consider how we would like to be treated, respected and kept safe and should therefore ensure we treat everyone we meet in the same way. Thank you for all you have done this term to help to keep us all safe. Please take care over half term and follow the guidance so that hopefully the transmission rates will begin to fall quickly and we will see an improving picture on our return.
Yours sincerely
Mrs. Y Glaister
Principal