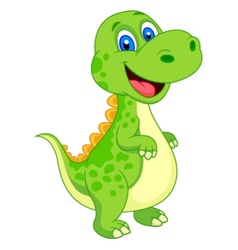 DINOSAURS MB
Welcome to Dinosaurs MB!
Come and meet our ROARsome team!

Miss Bailey

Mrs Keeling

Miss Potts
Now that you have met our team, let's take a look at what we will be learning this half term.
The children are trying to find the answers to the question:
Why are humans not like tigers?
Did you know that no two tigers have the same stripes?
Take a look at the book we will be focusing on in our English work…
Click on the illustration of The Bog Baby to listen to the story being read.
* Children - Remember, you must be only be online with your grown up! *
The author of The Bog Baby, Jeanne Willis, wrote her first book when she was five years old and she hasn't stopped writing since.
She now has over eighty titles to her name, including picture books, novels and television scripts. She has also won numerous awards, including the Children's Book Award, the Sheffield Children's Book Award and the Silver Smarties Prize. She often takes inspiration from dreams and interesting conversations with strangers.
We will be using this book to help us to understand a range of animals in different habitats.This will help us to find the answer to our question!
Autumn Term 1 - Homework Challenge
Can you use junk modelling to make your very own Bog Baby habitat? We suggest making this in a shoebox or cardboard box.

Your habitat could include a pond, a woodland area or a bridge. Please bring in your creations by Friday 18th October. Happy creating! :)
English
Our book for this term is called Bog Baby by Jeanne Willis and Gwen Millward, through this book we will develop our understanding of punctuation, spelling and phonics and will be able to retell the story. We will be introducing word classes such as nouns, adjectives and verbs and will be orally rehearsing our sentences to help with our writing. We will develop our inference and prediction skills by considering what the characters are thinking and feeling at different points of the story and predict what will happen next in each part of the story. We will then apply all of these skills to create our own fact file about an animal.
Maths
In maths we will look at counting forwards and backwards to 10, recognising and writing these numbers. We will be finding one more and one less and also comparing numbers. We will look at addition and subtraction and various ways of working out the answers by using methods demonstrated in class. Later in the term we will look at 2D and 3D shapes and their properties and using these to make patterns. We will also look at numbers to 20 and break them down into tens and ones and explore the numbers using a range of different apparatus. Throughout our maths learning we will explore with a range of apparatus such as numicon, blocks and counters to enable us to really understand the concepts being taught.
Science
Linking to our book Bog Baby we will be exploring wildlife and the habitats that certain animals need. We will look at herbivores, carnivores and omnivores and what animals need in their diets. This will link into a trip to the zoo to really understand these animals and further our learning. We will also discuss what animals need to stay healthy and discuss how to care for a pet.
Art
In art we will create our own Bog Baby using clay, exploring texture and shape and looking at attributes of the Bog Baby. We will also be sketching, looking at line thickness, tone and shade and create our own animal skin pattern focussing on light and dark. Within our sketching topic we will also create a self-portrait using the skills of shade and tone we have already used.
There will certainly be lots for the children in Dinosaurs MB to discover, as they stomp into the world of animals to answer this half term's question!
Our poem for this half term is...
There are lions and roaring tigers,
and enormous camels and things,
There are biffalo-buffalo-bisons,
and a great big bear with wings.
There's a sort of a tiny potamus,
and a tiny nosserus too -
But I gave buns to the elephant
when I went down to the Zoo!
Now you know that our learning is going to be DINO-mite in class, keep your eyes peeled below for exclusive WOW moments that we have in Dinosaurs MB.
You might spot some familiar faces from Dinosaurs AB here too.
We like to work with our friends in different classes to develop our social skills.
Our WOW work is still in progress!
Check back soon!
Click here to see page one of our newsletter or click here to see page two of our newsletter.
Peak Wildlife Park Trip
Click on the useful links below, but be prepared to use your magic attitude to help you to tackle all kinds of problems!
To access your child's homework through Education City, please click on the image below.
Before you leave, have you heard of Newsround? The children really enjoy learning about what is happening in the world around them and take time to discuss current affairs when they can in class. If you are a parent or carer, it may be worth sharing moments with your child discussing the world around them to help them to understand how the world is changing. If this is something you are interested in, follow the link below. Please be aware that you should always be with your child when they watch the news - some news can be upsetting for some children and therefore they will need your intervention.
Newsround is run by the BBC and is primarily aimed at 6 to 12 year olds.
Finally, thank you for taking the time to visit our website.
We take immense pride in the children's work and hope that you feel the same way that we do about our fantastic school!