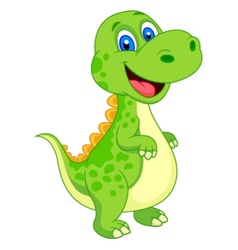 DINOSAURS MB
Welcome to Dinosaurs MB!
Come and meet our ROARsome team!

Miss Bailey

Mrs Keeling

Miss Potts
Now that you have met our team, let's take a look at what we will be learning this half term.
The children are trying to find the answers to the question:
Why can't a penguin live near the Equator?
Did you know that the Equator is an equal distance from the North Pole and the South Pole?

Take a look at the book we will be focusing on in our English work…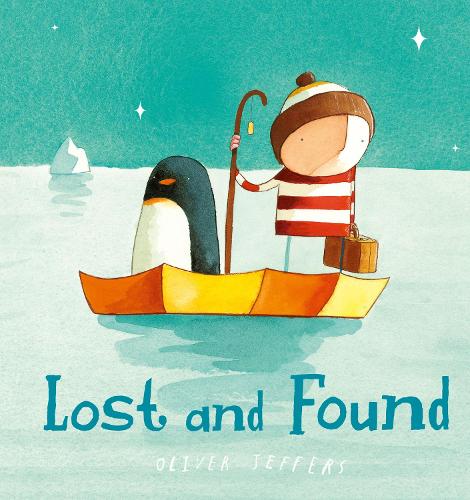 Click on the illustration of Lost and Found by Oliver Jeffers to listen to the story being read.
* Children - Remember, you must be only be online with your grown up! *
The author of Lost and Found, Oliver Jeffers, grew up in Belfast, Northern Ireland and he currently lives and works in Brooklyn, New York. That's a long way from his first home!
He is an author and an artist! He has won lots of awards, including the New York Times Best Illustrated Children's Books Award, An Irish Book Award, and a United Kingdom Literary Association Award.
He is a very successful author!
We will be using this book to help us to understand where to locate places on a globe or a world map.This will surely help us to find the answer to our question!
Autumn Term 2 - Homework Challenge
Please use junk modelling to make one creation of your choice that can be linked to the story, Lost and Found. This may be a character from the story, a map to show where you think that they travelled or even an item that they took with them; an umbrella or a suitcase. (Please see the video of story above) Your characters could be made from cardboard, you might even choose to put them inside a shoebox floating together on their umbrella! You may choose to make a paper map and pop 3D paper characters into the map where you think that they travelled! You may choose to create the suitcase using a shoe box with stickers that show where the characters have been or where they want to go?
Be as creative as you like! Please bring in your creations by Friday 22nd November as w

e would love to use your work on our display in the corridor. We were amazed at how creative your homework was for last half term!
Happy creating! :)
English
Our book for this term is called Lost and Found by Oliver Jeffers, through this book we will develop our understanding of punctuation, spelling and phonics and will be able to retell the story. We will be continuing our learning about word classes such as nouns, adjectives and verbs and will continue orally rehearsing our sentences to help with our writing. We will develop our inference and prediction skills by considering what the characters are thinking and feeling at different points of the story and predict what will happen next in each part of the story. We will then apply all of these skills to describe our favourite character!
Maths
In Maths we will continue looking at addition and subtraction and various ways of working out the answers by using methods demonstrated in class. Later in the term we will look at 2D and 3D shapes and their properties and using these to make patterns. We will also look at numbers to 20 and break them down into tens and ones and explore the numbers using a range of different apparatus. Throughout our maths learning we will explore with a range of apparatus such as numicon, blocks and counters to enable us to really understand the concepts being taught.
Geography
Our story, Lost and Found, will help us to locate places on a map and on a globe. We will use our understanding of the world to answer our topic question, why can't penguins live near the Equator?
We will also continue to develop our scientific knowledge of habitats through the story, being able to share what we know about the types of weather near the Equator and compare this to the weather in the North and South Poles.
There will certainly be lots for the children in Dinosaurs MB to discover, as they explore the world to answer this half term's question!
Our poem for this half term is...
The Penguin by Roxanne Williams
I am a bird you know quite well
All dressed in black and white.
Even though I do have wings,
They're not designed for flight.
I waddle, waddle, waddle
On my funny little feet.
Across the icy snow I go
To find a tasty treat.
Now you know that our learning is going to be DINO-mite in class, keep your eyes peeled below for exclusive WOW moments that we have in Dinosaurs MB.
You might spot some familiar faces from Dinosaurs AB here too.
We like to work with our friends in different classes to develop our social skills.
Our WOW work is still in progress!
Check back soon!
Click here to see page one of our newsletter or click here to see page two of our newsletter.
Please click here to find more information about how Reading and Phonics will be implemented and assessed this year in Year 1
Click on the useful links below, but be prepared to use your magic attitude to help you to tackle all kinds of problems!
To access your child's homework through Education City, please click on the image below.
Before you leave, have you heard of Newsround? The children really enjoy learning about what is happening in the world around them and take time to discuss current affairs when they can in class. If you are a parent or carer, it may be worth sharing moments with your child discussing the world around them to help them to understand how the world is changing. If this is something you are interested in, follow the link below. Please be aware that you should always be with your child when they watch the news - some news can be upsetting for some children and therefore they will need your intervention.
Newsround is run by the BBC and is primarily aimed at 6 to 12 year olds.
Finally, thank you for taking the time to visit our website.
We take immense pride in the children's work and hope that you feel the same way that we do about our fantastic school!